Sidmouth Car Park | Car Parks in Sidmouth
Parking in Sidmouth, East Devon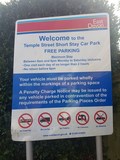 Sidmouth has several car parks, but it is a very popular place to visit and as such, certainly in the height of summer, finding a space can be a bit of a nightmare. Hopefully this web site might have you get a place to park your car.

This web site covers not only the main council run car parks but also the private one at Bedford Lawn and some just on the fringes of Sidmouth.

Use the links at the head of this page to find parking in Sidmouth.
---
All the car parks in Sidmouth Devon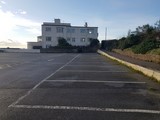 If you include the car park at Sidford around one mile out of Sidmouth but accessible by a footpath or bus then there are a total of nine car parks in Sidmouth.

One is actually free (!) and a short walk from the town but has very few spaces, one is privately run and this web site is the only place on the Internet you will find a "web site" for it (Bedford Lawn Car Park).

There are several options on here that you may not realise and by understanding all the car parks you should have a better chance of getting a space. So do a little research about parking in Sidmouth and you could have a better chance of finding a Sidmouth parking space!
---
This is a community web site. We do not operate any of the car parks listed here and hope we are providing information that might help a visitor find the best place to park for their visit to Sidmouth in East Devon. If you think anything needs changing please let us know via the
contact page
.