Car Parking Permits
East Devon Long Term Car Parking Permits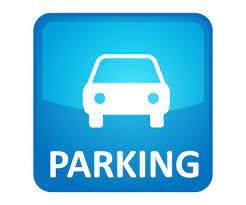 New for 2022 East Devon Council are offering parking permits for various car parks.
This page will give you a rough guide to what is on offer for holiday makers only.

If you are a local resident or a business looking for long term parking options then it is suggested you go to this page to see what is available.
If you are a tourist then this page will tell you about the 2, 3, 4 and 7 day permits available. On the face of it they offer excellent value for money.
---

However, there are a few things you should be aware of:-
They allow you to park in just about all East Devon Car Parks without paying (over and above the charge for the permit).
However, you are restricted in each car park by the maximum time allowed to those paying at the meter. By example if you park in a car park where the maximum stay is three hours even with this ticket you can still only stay three hours. You can then move to another car park in the same town, but you must vacate the car park you were in for at least one hour.
If you park in a long term car park then you can stay for as long as 24 hours if such a period is allowed.
There is no physical ticket, you make your purchase online and your registration number is noted as having a pass for the defined period.
You are not guaranteed a space in ANY car park, you take pot-luck like everyone else!
When you make your purchase you can specify at the time the start and finish date.
You must still read signs locally to check how long you are permitted to stay, and the do vary especially in Beer and Sidmouth.

Notable exceptions are

Bedford Lawn Sidmouth, Underfleet (private) and (former) Co-OP Seaton, Branscombe Beach Car Park Branscombe, Union Street and Marina Exmouth and Lyme Street Axminster.

Other exclusions may exist.
Cost of permits (Correct 2022)
2 day (48 hour)

£12.

3 day (72 hour)

£15.

4 day (96 hour)

£20.

7 day (168 hour)

£25.
Is the permit good value?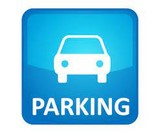 Most long term car parks in East Devon will set you back £8 for a full day (correct 2022), so if you think you will be parking in a car park (any East Devon) for more than a day and a half then you are going to be in pocket.

Also bear in mind they are valid in ANY car park and can be used multiple times in any single day, so you can flit from car park to car park as many times as you want in any day.
You can get extra time for "free" if you are arriving/leaving midway through a day.
By example on a two day ticket you can set your ticket to start at say 3 p.m. on Monday and end at 3 p.m. on Wednesday. This means if you are not arriving for your holiday until the afternoon and not leaving until sometime during the final day (as opposed to very early) then you can "tag" extra hours on.
---
-----------------------------
---