Car Parking In Sidmouth
Car Parking In Sidmouth General information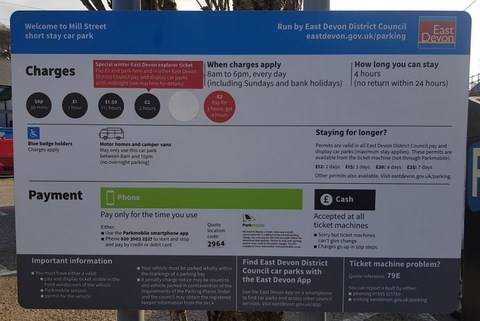 Sidmouth has several car parks, but it is a very popular place to visit and as such, certainly in the height of summer, finding a space can be a bit of a nightmare. Hopefully this web site might have you get a place to park.
This web site covers not only the main council run car parks but also the private one at Bedford Lawn and some just on the fringes of Sidmouth.

Use the links at the head of this page to find parking in Sidmouth.